Caroline Wong, CISSP,
manages the Security Program at Zynga Inc. She was formerly the Chief of Staff for the Global Information Security Team at eBay and built eBay's security metrics program from the ground up. Caroline is a frequent featured speaker at numerous industry conferences, including RSA, Metricon, the Executive Women's Forum, and the Information Security Forum. Caroline is a founding member of the Cloud Security Alliance Metrics Working Group and was awarded the 'One to Watch' category at the Executive Women's Forum Women of Influence Awards in 2010.
She was one of the best speakers at the ITWeb Security Summit. I grabbed a little bit of her time for a little interview. Literally. She was not allowed by PR to answer most of my questions. See some more of her input on
http://fixmyitsystem.com/2011/05/itweb-security-summit-2011-part-i.html
Q: How many times has you definition of cloud computing changed?
A: Many times
Q: How many hours a week do you spend playing Zynga games?
A: Classified
Q: Do you have an i-Pad?
A: Yes
Q: Do you have you a PC or a MAC
A: PC
Q: What smart phone do you use
A: Black berry - because i have to be able to type a lot.
Some questions I had to ask that she was not allowed to answer are below, If you have any input, add a comment.
Q: What are the biggest fear corporates have for moving services into the cloud?
Q: What is the expected uptake and migration period for corporates to move to either private or public clouds?
Q: How can you take traditional application and leverage some cloud advantages
Q: What are some guiding principles around choosing a cloud vendor / provider / or 3rd party partner
Q: Do you know of any story of regrets because of problems companies have had when migrating services into the cloud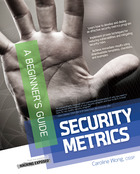 So basically she was only able to answer the "just for fun questions"
She and Lynn Terwoerds from Microsoft and CSA are publishing a book later this year called
"Security Metrics, A Beginners Guide"
http://www.mcgraw-hill.com.sg/html/9780071744003.html